Ten Nonfiction Books You Should Read This Year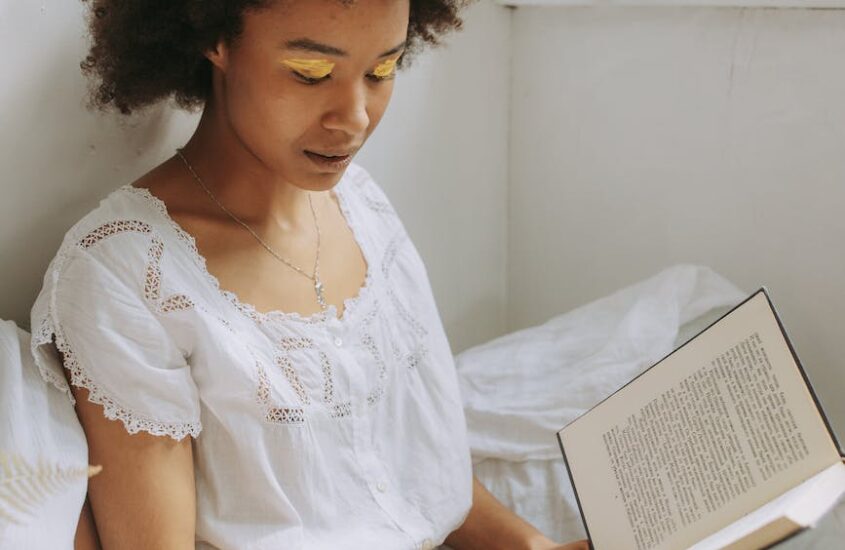 Romance and fantasy are my favorite book genres, but I also love to learn. So that means I read, or at least attempt to read, books on any subject that strikes my interest. I made a list of the helpful, nonfiction books I finished (or am actively reading) so far this year. In full transparency, I don't buy many books anymore. Usually, I get the audio versions and borrow books from the library or the Audible Plus library. It may not be necessary to purchase the books.
WOW! Forewarning, this book can be heavy. That said, I highly recommend it, especially for people who are working or interested in the mental health field, and folks trying to work through generational trauma and patterns. It took me two tries to finish, but I'm glad I stuck with it. It gave me new ways of thinking and processing my own generational patterns.
Book of Joy: Lasting Happiness in a Changing World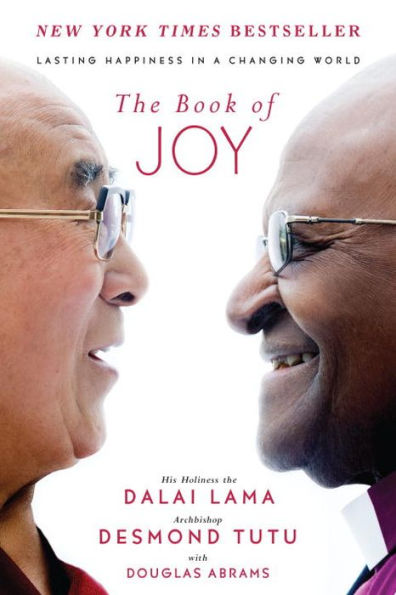 The biggest take away for me is that there is no such thing as "arrived" or "untouchable" when it comes to religious and spiritual progression. There is this insidious belief that if you become spiritual enough, you will no longer have to deal with the woes of the world. These two religious gurus, Desmond Tutu and the Dalai Lama, talk about all the things they have been through, and how they stayed spiritually grounded, even when all hell was breaking loose around them. It was uplifting in a way and reaffirming because even I was wondering if "ascended" meant untouched by humanity.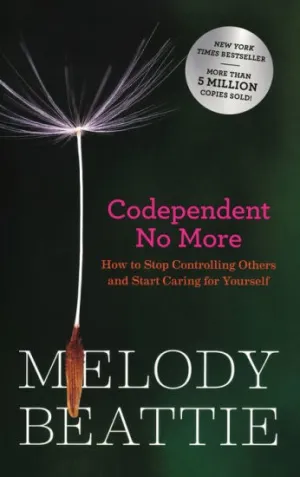 I ended up skimming this one, pulling out passages and reading specific sections because I found the book helpful, but redundant. Also, I was not interested in the case studies, as they did not add value to my experience. This book is about codependence, particularly for those who are connected to loved ones with addictions. It might be better suited for someone who is new to the concept of codependence.
Instead of finishing this book, I purchased The Language of Letting Go: Daily Meditations on Codependency. It is a daily meditation, meaning there this is one passage per calendar day. However, I lost track of the days a long time ago. Instead, I keep it by my bed and read passages several times a month. Melody Beatty has a few works on codependency so don't feel obligated to read either of these. Find the one that speaks to you.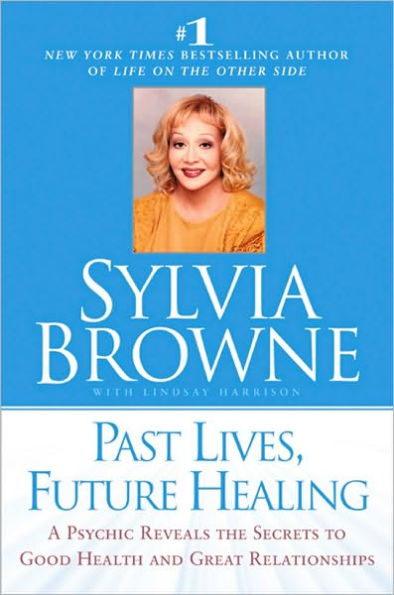 Many people do not believe in reincarnation, but I do. The soul is infinite and stores memories, wisdom, and sometimes trauma from all its previous incarnations. This book was interesting to me because it demonstrates that past lives, like generational patterns, can create echoes in your current existence. Some stories were a bit eerie, but I enjoyed the book. I'm not brave enough to do a past life regression yet, but I understand the process and Sylvia explained the benefits well.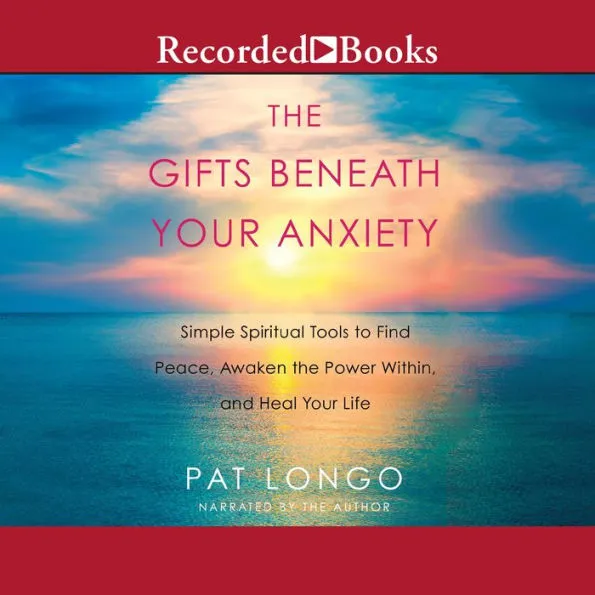 This book called to me. I was in the library scanning the shelves one more time before I checked out, and the title grabbed my attention. While I enjoyed the book, I skipped a few chapters because the author was going over things I already knew, like energy centers. I've been borrowing a lot of books about spiritual gifts and intuitive living, so I tend to skip the parts about the basics.
The author is 100 percent correct in that often, unexplained anxiety attacks are actually just an uncomfortable rush of energy or a message trying to come through. At least that is true for me. She provided many tools for grounding and getting in tune with your body. The take away for me is that you have to learn to parse the sensations. Keep a mental catalog of what your body feels at certain times, and learn whether you are you anxious or panicking, or if you are tapping in to the energy surrounding you?
An old building I worked at was full of spirits. At that point, I had successfully prayed away my sensitivity to spirits (or so I thought) so I hadn't recognized it. I would often feel anxious at work for no reason. Then one day, I was about to lose my shit because I felt so much restless energy, but it was coming in whooshes, like when someone walks past you and stirs the air. A memory surfaced and my body said, "You've felt this way before. Kindly tell the spirit to leave your space." I felt bad about it because she was there first, but I asked her to leave my area and she did, and my body settled down. The book explains how to feel into your body like I did in that situation.
Unf*ck Your Boundaries: Build Better Relationships through Consent, Communication, and Expressing Your Needs
This one was short. Only about 2 hours on audio. There were several nuggets that made me stop and think about how I communicate my own boundaries. Newsflash, growling or cussing, then doing it anyway is not effective communication. To be honest, this book is better for beginners or folks who need a quick refresh so they can recommit to effective boundary setting.
Mastering the Skill of Reinvention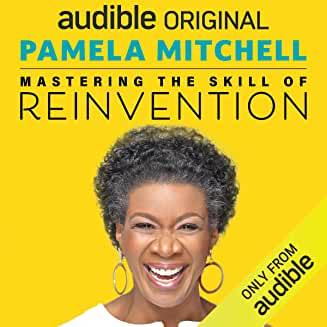 I really liked and appreciated this book. It was exactly what I needed at a time in my life when I'm trying to figure out how to pivot in my career and personal life. However, it is so interactive it took me a long time to finish it because I needed to go through the exercises. It is essentially career coaching in audiobook form. I would suggest you take your time and listen to the chapters on your particular pain points multiple times. Let it settle in. Side note: there's an accompanying PDF. I did not know about it until I nearly done with the book.
Pamela Mitchell is new to me, but I will definitely lookout for more of her work. This book is an Audible Original, so it's only available there. If you don't have an Audible subscription, you can find her in other ways, including another book, social media, and a website.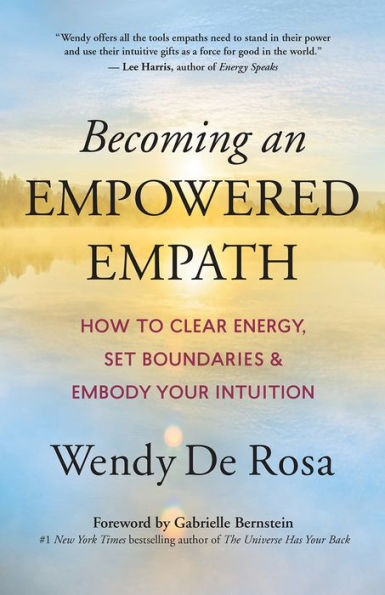 I loved the meditations and journal prompts in this book. I also like her workshops. That said, I skipped a lot of content. Much of it was redundant for where I am and what I know. However, I will be forever grateful for the lessons I've learned from this book, mostly around childhood wounds and how I've adapted to moving in certain spaces. I highly recommend this book if you find that you are empathic or codependent and are just exploring those facets of your life.
Orishas, Goddesses, and Voodoo Queens: The Divine Feminine in the African Religious Traditions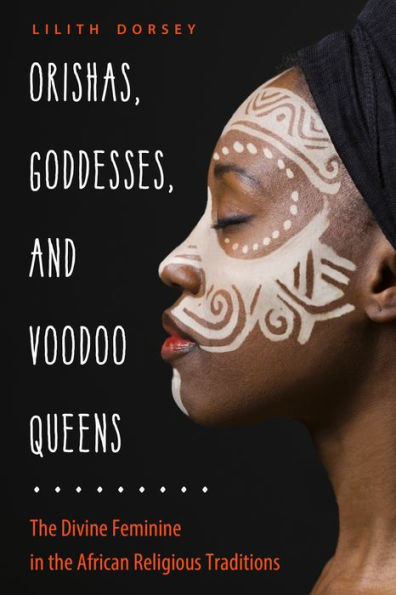 I've been curious about Orishas and the difference between Hoodoo and Voodoo for a long time. After completing the Black Girl Mystic podcast, I became even more curious. Enter this book. It's for seekers like me, and people who are interested in practicing but need a little background. It was informative but easy to digest, and I like Lilith's writing style. Side note: Black Girl Mystic started releasing new episodes last month!
Bonus Book!
P*ssy Prayers by Black Girl Bliss was an interesting read. It's about listening to your womb and owning your divine femininity. The author stresses the importance of body consciousness and multidimensional self-care. It's a fast read/listen, and the supplemental PDF was full of insightful prompts. It is an intro book, so it may not be suitable if you are looking for something more in-depth, or other ways to express your divine femininity or ways to incorporate self-care. I think it is a good read for women in their early to mid-twenties. Use headphones if you choose to listen to the audiobook.
Feature photo by Yaroslav Shuraev