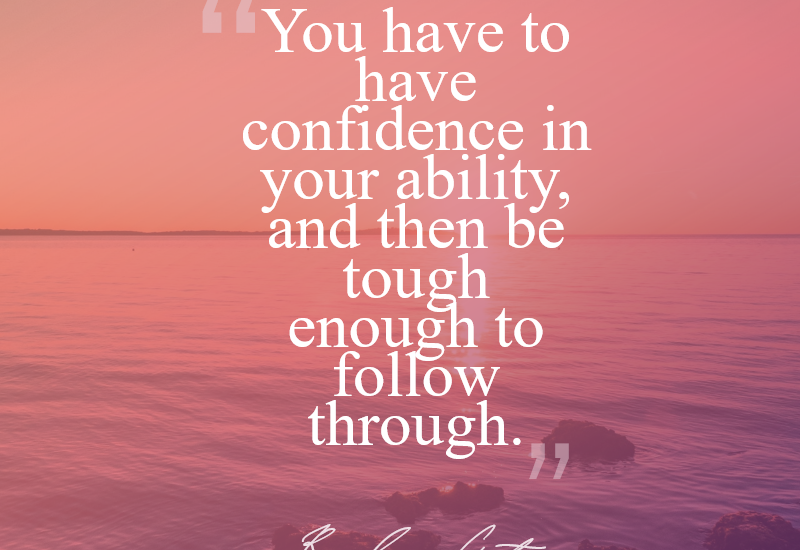 What's wrong with being confident?
Not a damn thing!
Have confidence in yourself even when no one else does. Have faith in your ability when others are questioning them. Be consisent. Be tough. Follow through.
Believe in yourself! Have faith in your abilities! Without a humble but reasonable confidence in your own powers you cannot be successful or happy.
I do not own this video.