What I Have Learned in the 109 Days of 2020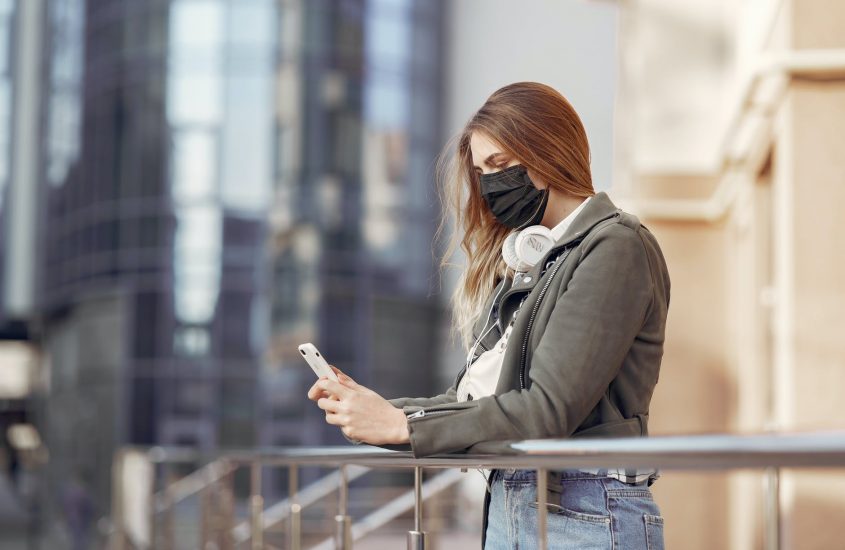 You have seen the memes. Like me, you have probably shared a few. And while they were meant to us laugh, they are a little bittersweet. I do not sugarcoat things. Despite all our hopes and prayers, 2020 has been one shit show after another. And that is okay because if you are like me, you find a lesson in the poop.
Today, April 18th, means we have survived 109 days of 2020! Congratulations. Take a bow. Take a minute to let that soak in and feel the gratitude.
There are many who are not with us. I pray for each and every soul and those they left behind. Actually, we lost my grandmother during all this to something nonvirus related. There is no doubt that for much of the world, the years 2010 to 2019 were hard. We had high hopes that 2020 would be a fresh start, but it feels more like an encore to a big surprise finish that everyone is dreading.
COVID-19 has put a lot of things into perspective for me. I have learned and relearned a lot of lessons.
For the sake of transparency, I have been drafting this since the end of March. By the time I was ready to edit, it was 2590 words long and growing. That is unacceptable. Maybe one day I will clean it up and publish the full post with every example, but right now, everyone has had about enough of this as they can stand. So, I feel like brevity is called for in this situation.
The shortlist of the lessons I have learned is:
Fear is normal and even a little necessary.
Language is important.
There are times when no one has control.
(Nonbiased) Perspective is everything.
Watch the energy you give, the energy you receive, and the energy you lose.
Leadership is important.
Practice patience, especially during nerve-racking times.
Endure uncertainty with grace.
Everyone will hit a wall…multiple times.
Expect changes.
Kids may not understand, but they feel it. Their lives have changed too.
It's essential to continue to smile.
If one craft doesn't work, try another.
I fight every day to not allow fear to swallow me whole. But I watch the people who are not social distancing and those proposing to reopen countries, and for the first time, I realize just how necessary a bit of fear is sometimes. A little fear can keep you alive. Too much can hurt you.
Fear language is all around us; in the news, social media, texts, and conversations. Of course, it has an effect. So, we need to learn to state facts and speak our emotions without exaggeration and without activating fear. I want to talk to them, talk some sense into them, but I can't control everything. Right now, there is no such thing as control.
All any of us can do is realize that the situation is ever-changing. Without functioning crystal balls, everyone is doing what they feel is best. People will cycle through a million and one emotions and back again. People will hit an emotional wall, be okay for a bit, and then hit the wall again.
Right now, patience, empathy, and getting comfortable with uncertainty are the things that will keep us sane. You may not respect or even understand other people's actions, but keep in mind there are multiple sides to every story and every perspective.
I cycle between an almost desperate desire to go back to work and being grateful that I get time back with my son and husband. Then their loud asses interrupt my audiobook or conference call, and I wish I could run away for a few hours, but I wouldn't trade them for the world. I want to hug my whole family and keep them safe, but I am so very tired of being touched and talked to. I long for silence and solitude, but the best part of my whole day is playing Stuffed Animal Hot Potato with Monster before bed. I love my dogs, but the old one is demanding and cranky, and I am very allergic to the pit-mix who really likes to cuddle. Also, they lowkey hate us all for being home all day. They huff at us a lot. I loathe going to the grocery store because it both saddens and angers me to see the bare shelves. It also terrifies me that I might be exposing myself and my family every time I go get necessities. This makes me sad because since I became a mom, night shopping is how I get Me Time.
If that is my daily cycle, imagine what the cop, grocery store staff, hospital staff, politicians, business owners, children, and elderly are feeling.
What are you feeling?
Sometimes adults need advice. Here is mine. The only thing I know for sure is that you have to stay informed and go with the flow. The only thing you can "control" is how you act and react. That is it. Be patient with yourself and everyone else. This shit is hard, even for those who are staying home. Yearning for certainty is stressing you out. No one can predict what happens next. No one. Things are uncertain. In fact, let's just call 2020 the Year of Uncertainty from now on. We all need to deal with that, no matter how uncomfortable it is. Unless you have a functioning crystal ball, you need to get comfortable with wait and see. Lastly, many of us do not realize how overstimulated we are until we hit a breaking point. Now is the time to set limits. Put the phone down. Watch a funny new series. We are taking great joy in watching Wipe Out. Start a craft. If it stresses you out, start another. Take deep breaths throughout the day. Take care of yourself. And even if you do all that; even if you are living your best, most zenned out, healthy life, you will still run the gambit of emotions. Don't fight it. Let them come. Acknowledge them and them pass.
This isn't the end of civilization. As long as aliens don't decide to take over and there are no zombies, we will get through this. Everything will be okay.
Featured Photo by Gustavo Fring